It is estimated that about 11,000 years ago the first settlements were founded in the north of Chile, in the region of the high plateau and the Atacama desert ravines. The "atacameños" were the founders of the "Culture of San Pedro", they settled on the banks of the Loa and in the oases of the Atacama desert. they were the first farmers and therefore the first sedentary group in the country. They cultivated through the system of terraces on the slopes of the mountains that were irrigated and fertilized.
This desert, with its unique geography, corresponds to the driest non-polar place in the world. Even so, it offers a great variety of landscapes and ecological floors that delight those who seek to visit them, as they face completely unexpected contexts. 600 kilometers south of San Pedro, we have very arid places, so much so that it has not rained in millions of years.
At the height of the Tropic of Capricorn, there are salt flats full of flamingos; thermal water ravines at the foot of the volcano or eternal grasslands of straw that extend throughout the high plateau territory located at more than 4 thousand meters of height.
Looking for inspiration? Every journey begins with the first step!
Pick Your Atacama Experience!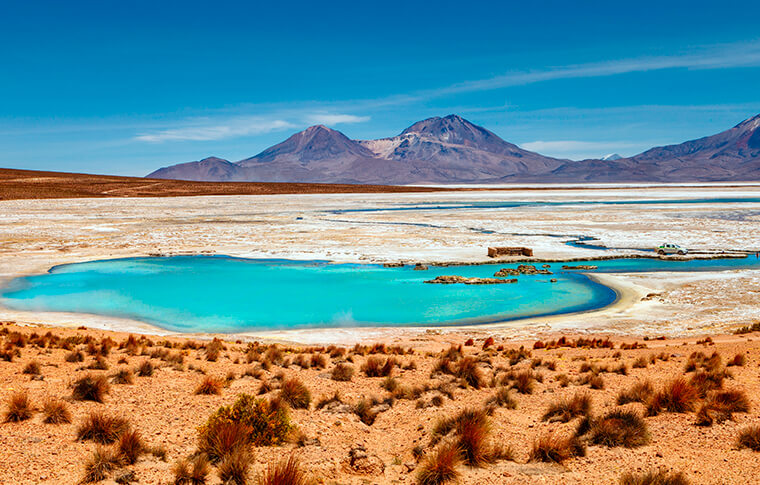 Salar de Uyuni & San Pedro